Bar Admissions:
Montana
Texas
District of Montana
Eastern District of Texas
Practice Areas:
Family Law
Collaborative Law
CPS
Criminal Defense
Erin Melsheimer, Attorney
Erin Melsheimer brings her background as an experienced litigator to Melsheimer Baughman Law, PLLC. Her practice focuses mainly on highly contentious family law matters and criminal defense work. She is extremely comfortable in a courtroom, but understands all cases are different and strives to provide each client with a strategy that fits their unique goals. She is also certified in collaborative law.
Erin is a native Texan; she says "y'all" and "fixin' to" and "hook'em." She received her B.A. in American Studies from the University of Texas in Austin and her J.D. from Southern Methodist University's Dedman School of Law. She began her career as a prosecutor in McLennan County, Texas (home of Chip and Joanna Gaines!) where she prosecuted all levels of state crimes. In 2011, she started her own practice, Law Office of Erin Melsheimer, PLLC, doing a combination of criminal defense, family law, and child protective services work as both an ad litem for parents and children. She also served as an Associate Judge of Collin County Probate Court #1 from 2017-2019 handling a variety of mental health matters. Erin became licensed in Montana in 2019, just before relocating here.
When Erin is not in the office, you can find her spending time with her husband, her son, and their French bulldog. She loves a margarita on a patio, a float down the Madison, exploring the mountains, and visiting friends and family in Texas often.
Bar Admissions:
Montana
California (inactive)
Practice Areas:
Family
Collaborative
Criminal Defense
Immigration
Kris Baughman, Attorney
Kristofer Baughman spent the first six years of his legal career as a district attorney for the San Bernardino County District Attorney, and the San Luis Obispo County District Attorney Offices, in California. As a criminal prosecutor, Kris handled hundreds of cases involving DUIs, domestic violence, assault and battery, robbery, and murder. In 2021, Kris decided to apply his extensive courtroom litigation experience to the private arena. Kris feels at home in the courtroom, but recognizes the nuances in each individual case, and endeavors to provide each client with a unique approach tailored to their needs. He is also certified in collaborative law.
Kris also comes from a family of Russian and Ukrainian immigrants. In the early 20th Century, his maternal great grandparents fled Russia to escape the spreading Soviet stranglehold. It comes as no surprise that Kris' passion lies in helping immigrants navigate the complicated world of immigration law.
Kris earned his B.A. in History, with a minor in French Language, from California Polytechnic State University, San Luis Obispo, and his J.D. from the University of San Francisco, School of Law.
When Kris is not in the office, he is more likely than not hanging out with his German Shepherd Dog, Titus. As a musician, Kris enjoys playing the piano, mandolin, and guitar in his spare time. In the winter he is usually skiing at Bridger or Big Sky, Nordic skiing in Sourdough, or snowshoeing around Hyalite. Kris also enjoys archery, hiking, fly-fishing, backpacking, and traveling.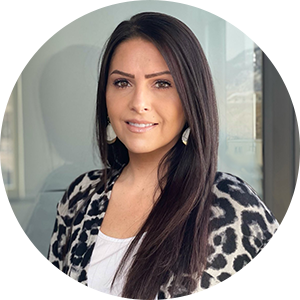 Ceri Cooper, Paralegal
Email: ceri@bozeman.law